Welcome!
We Provide Notary Services to the Community of El Paso, TX.
How many times have you needed a document notarized and time was running out? You go to your local bank or drug store and find out they no longer offer notary services. Now you can turn to us, Masoba's Mobile Notary Service. We are also Certified Signing Agents!
We work with various title, escrow, lenders, structured settlement, Debt Consolidation Companies, and the general public with impeccable services anytime and anywhere!
---
---
We received an award for being the best at what we do!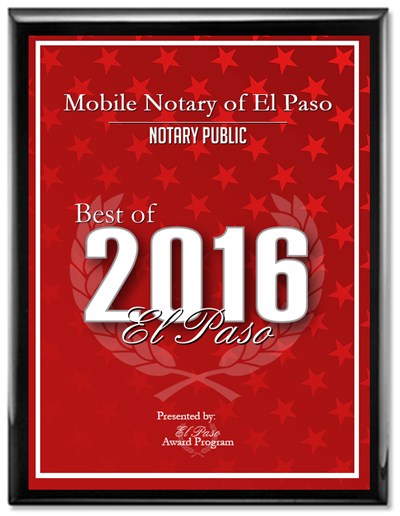 Read More
WE ARE NOT ATTORNIES LICENSED TO PRACTICE LAW IN TEXAS AND MAY NOT GIVE LEGAL ADVICE OR ACCEPT FEES FOR LEGAL ADVICE.